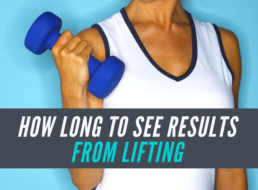 by EM2WL in Building Muscle, Consistency, Fat Loss / Cutting

If you're newer to lifting, or perhaps just newer to lifting heavy – at some point you'll wanna know just how long to see results from lifting. Back in the day, it was easier to avoid the message that "lifting heavy changes your body, " but lately it seems that most fit pros and enthusiasts […]

17 Comments. Continue Reading...