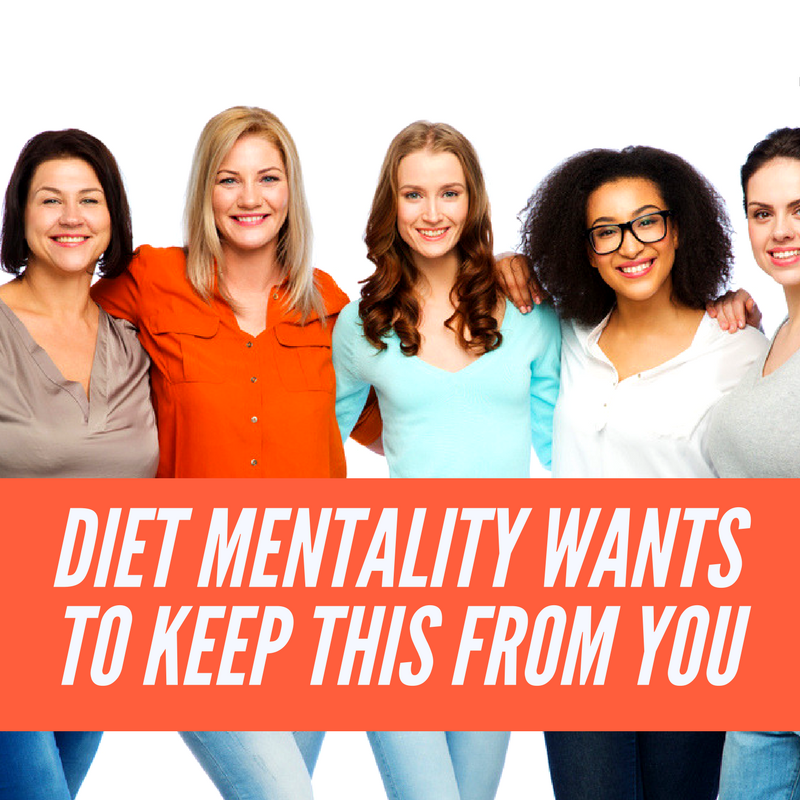 Diet mentality has pushed the boundaries of how long fat loss should take in the journey. It has forced us to believe that quick fixes, instant results and massive scale losses are required almost immediately for us to consider ourselves a success. Believing this, dieters tend to feel like they have failed if they don't attain a drastic transformation in unrealistic time frames.
Love where you are right now
Easy thought, right? Dieters frequently go on quick fixes in order to achieve a look from their past (or in their head). They believe that happiness lies in when they could wear a size 6 instead of a 14. However, many forget just how hard it was to be that size 6, or how unhappy and critical they were of themselves at that time. When we take a look back, sometimes the struggles are forgotten. What was eliminated from your life in order to be a size 6? Where you really happy back then, or were you still looking further into the past for happiness?
The need for quick fixes or the crash diets is a red flag that you're struggling with the diet mentality (DM), making it nearly impossible to love yourself in THIS moment.  DM makes you believe that you have to be a certain size in order to be happy with yourself – therefore we find ourselves "rushing" the process (read: quick fixing) to get to the happier times.
For many of us, loving yourself where you are right now comes way too late in life. Think about how many times you've skipped doing something, because you felt you had to be smaller or thinner.
How many parties have you chosen not go to because you're larger than before?
How many pictures did you not allow to be taken because you didn't want this reminder of what you looked like?
How often have you stared in the mirror and hated the woman looking back at you every morning?
At some point, you have to realize that what you are seeking, has nothing to do with how you look, but rather how you want to feel about yourself. When that blindspot is finally uncovered and the mental shift takes place, we can start to move forward and enjoy who we are right now, even if we aren't the size we originally wanted to be. That's when the rest just comes to you, and you can really work on what is important.
Your body can't go where your mind won't go
DM is obsessed with a time frame. Time is something we feel like we can control, yet it's speed that kills our progress every single time. This is not a fast journey and it takes time to allow the natural progression of things to happen. By allowing the longer journey, you can slowly uncover what it is you are really looking for in your life and chances are it has nothing to do with what pant size you wear.
You can be happy with yourself as you are now, and still be a work in progress.
SaveSave