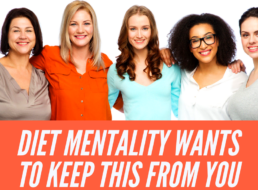 by Kelly - Team EM2WL in Consistency, Motivation, Phases, Self Acceptance, The Journey

Diet mentality has pushed the boundaries of how long fat loss should take in the journey. It has forced us to believe that quick fixes, instant results and massive scale losses are required almost immediately for us to consider ourselves a success. Believing this, dieters tend to feel like they have failed if they don't […]

No Comments. Continue Reading...