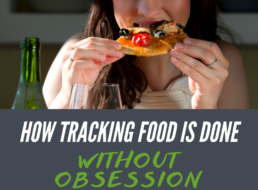 by Kelly - Team EM2WL in Consistency, Increasing calories, Metabolism Reset

When used correctly, food tracking tools like MyFitnessPal, or Lose It can help you to reach your physique and/or performance goals (or troubleshoot why you aren't reaching them).  For EM2WL fam, these tools are also useful to ensure that  you're eating enough calories, and getting in enough of the micro/macronutrients that tend to left behind […]

1 Comment. Continue Reading...