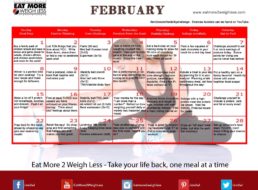 by Trish Adams in Life Application: Monthly Calendars

There are two areas that don't seem to take center stage in our pursuit of being more fit, although they both play a key role with our progress – developing overall core strength and flexibility. I have definitely been guilty of this, especially when running short on time and saving core work for 'later' and […]

No Comments. Continue Reading...