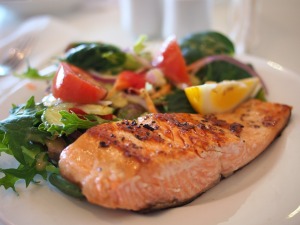 For many years we were told to avoid eating fat if we didn't want to get fat.  We turned to foods brandishing the "low fat" label and gobbled up more and more processed foods which actually contributed to weight gain.    Recent studies have debunked the eat-fat-get-fat myth and have shown that all fat varieties (sans trans fat) can and should have a place in your diet!
Fats play a major role in our bodies, forming our brains, nervous systems and cell membranes.  It helps to manufacture and balance hormones and transport fat soluble vitamins like A, D, E, and K.  "Healthy" fats help to reduce the risk of heart disease, stroke, cancer, as well as lower LDL (bad cholesterol) and raise HDL (good cholesterol). Fats also provide energy to the body.
This month focuses on increasing unsaturated fats like omega-3 fatty acids, in our diet  You will be challenged to plan where your fats will come from each week, and then, armed with your fats list, you'll hit the store to stock up.  On action days we will try easy ways to boost our fat intake or swap one fat for another.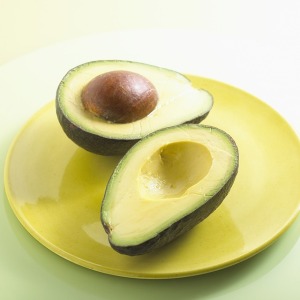 Flex your intuitive eating muscle by not logging one day each week.  At the end of the day, look back and see how you did.  As always, check in with us on social media – show us your macro charts, nutrient breakdown or what you're eating that day.
No challenge would be complete without some movement, so we've included finishers that you can do following a strength workout or for when you are short on time. They are short, but intense!
It's pretty easy to find ways to indulge when it comes to fats!  On this day, indulge mindfully with a new snack choice like chia seed pudding or an apple and nut butter sandwich.
Lastly, keep celebrating your NSVs and sharing them with the community!  Your story may be just what someone needs to hear to keep them committed!