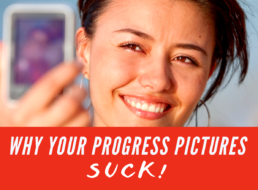 by Kelly - Team EM2WL in Consistency, Motivation, Tracking Progress

Progress pictures are usually the gold standard when it comes to seeing fat loss results. However if you are taking crappy pictures, this can skew your real results and make you believe you aren't progressing at all. Somehow progress pics have been relegated to what we see on Instagram. Obvious results in your before and […]

No Comments. Continue Reading...