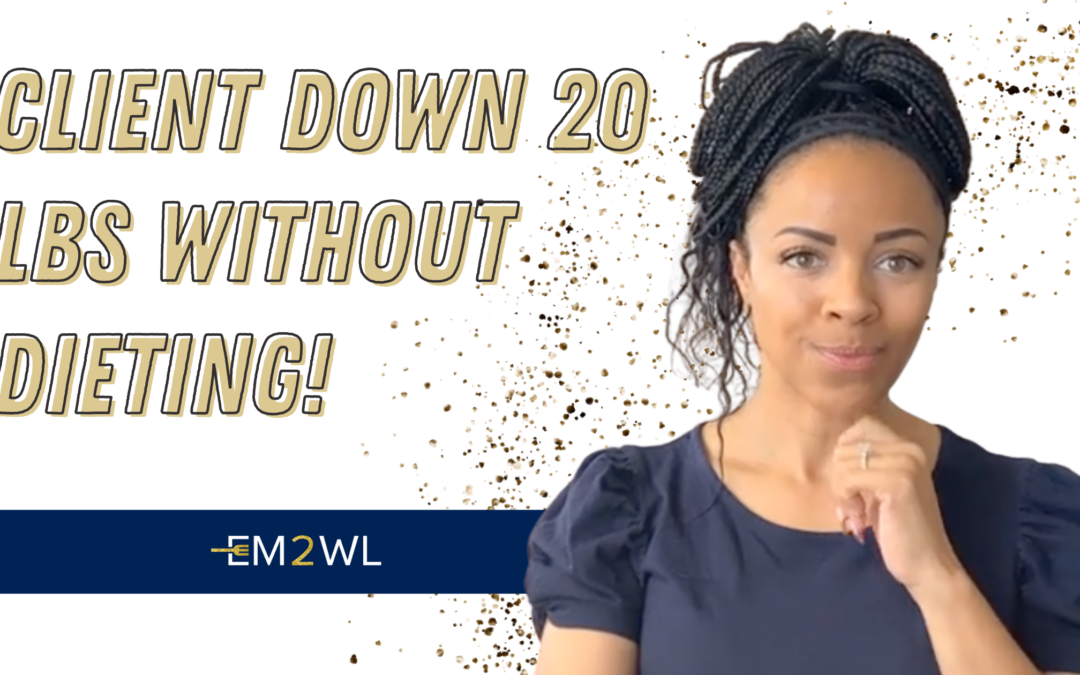 This EM2WL Client is down 20 lbs! Here's how!
Are you curious about how our EM2WL clients are doing? In this video series, we'll be highlighting one of our amazing success stories! This particular client has lost an impressive 20 lbs in just a few short weeks! Watch the youtube videos above to learn more about her journey and find out the tips and tricks she used to achieve such great results! We hope you find this information helpful and inspiring. Congratulations, Athena, on your incredible accomplishment! You should be very proud of yourself! Way to go!!! :)
Part 1: How to Cut For Fat Loss (Without Losing Muscle) – Kiki Reacts
Part 2: How to Accurately Measure Your Progress – Kiki Reacts
Listen to the FULL video in the Youtube video above.

Links
Download Your FREE Quick Start Guide
Sign Up For The FREE Women's Fat Loss Webinar
SUBSCRIBE To Our Youtube Channel