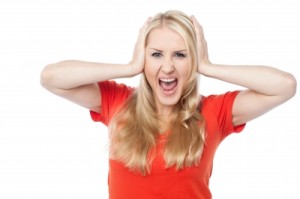 If you listen to the media, fat loss can sound pretty complicated.  High carb, low carb, nutrient timing, intermittent fasting, carb cycling, ketogenic diets, carb backloading, juicing, green smoothies, magical supplements…
It can be challenging to keep a level head and avoid all the latest trends, wondering if a tweak (or two) might be a way to break out of a plateau or to get better results.  There are definitely times to include a tweak, but generally speaking, its best that you save these for times that you really need them.
So how do you know if its time to include a tweak?
At EM2WL, we encourage you to take a very no-nonsense, simplified approach to fat loss with minimal rules.  Instead of spinning your wheels to figure out which diet is best — take a moment to strip away the "nonsense" from various diet plans that are often just minute variations on the basics.  There are a few best practices that we believe to be critical to your success.  It's best to make sure that these elements are firmly in place before tweaking anything.
Think about building a successful fat loss program like building a house.  When building a house, you wouldn't want to try putting up walls before the basic foundation has been laid.  Without a firm foundation to build upon, everything else is pretty useless.
What makes up the foundation of a successful fat loss program?  We believe there are four key components that are critical to have well established before incorporating any other "tweaks."  We recommend looking over your current fat loss plan and evaluating whether you have a good handle on the following four elements before making any additional changes.  How do you measure up?
1. Sufficient calorie intake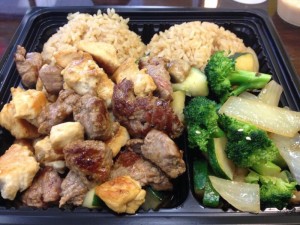 If you've been following EM2WL for some time, you know that we firmly believe that eating enough is a key component of a successful fat loss plan.  The standard "eat less, exercise more" model of weight loss can lead to more muscle than fat loss, lowering your metabolic rate over the long term. Without eating enough calories, you run the risk of causing metabolic damage which does more harm than good. If you've been dieting for a very long time and are not seeing the results that you desire, it is very likely that you would benefit from doing a metabolic reset.  If you are still struggling to get in an appropriate number of calories daily, it is highly recommended that you become consistent there before incorporating any additional changes. If you're curious about how many calories is considered sufficient, check out our calorie calculator.
2. Protein
Not only do most women typically not take in enough calories, but tend to be lacking in the protein department as well.  This macronutrient can be one of your biggest weapons in winning the fat loss game!  Generally, we recommend taking in about 0.8 to 1.0 grams of protein per pound of body weight.  A number of studies have shown numerous benefits to high-protein diets.  Since protein takes longer for the body to break down and digest, it promotes a feeling of fullness, making it easier for you to stick to your plan.  Protein also is essential in sustaining your lean mass, helping you to recover from workouts, and maintaining healthy skin, nails and organs.  Protein also has been reported to improve brain function, lower blood pressure and improve sleep quantity.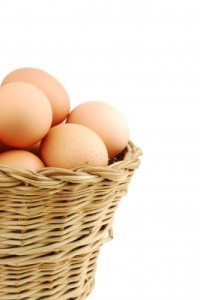 It can be very challenging to get in all that protein!  Give yourself time to get acclimated to a higher protein diet by setting reasonable goals and increasing them weekly.  For instance, if your goal is to eat 150 grams of protein, but you're currently averaging around 75 grams daily, you might start by trying to get in just 100 grams daily and increase slowly.  Divide your protein among your meals, and it will likely seem a bit more manageable.  Focus on making sure to hit your protein target daily, and then allocate the remaining calories to carbohydrates and fats.
3. Fiber
Most Americans only average about 15 grams of fiber daily, while most people should be taking in anywhere from 20 to 30 grams of fiber daily.  Foods high in fiber are more filling and generally take longer to eat than foods low in fiber.  They are a great way to "stretch out" your meals, thereby eating a high volume of food without adding many calories.  In addition, including fiber in your diet will slow the digestion of carbohydrates and absorption of sugars, keeping blood sugar stable.  High fiber foods also promote digestive health and prevent problems like constipation, hemorrhoids, IBS, and other digestive complaints.  High fiber diets also promote heart health by moving fats and bile salts out of the body, lowering cholesterol in the process.
Tip:  Yummy snacks like Quest Bars can provide 20g of protein, and 17g of fiber per serving.  They can be helpful to reach your goals in a pinch, or if you're newer to tracking these macros, but be sure to try getting as much protein and fiber from whole food sources as possible.
4.  Heavy Resistance Training
Heavy resistance training should be a key component of any fitness program whose goal is fat loss.  Heavy resistance training has a number of metabolic benefits that will pay off in the fat loss department.  Unlike cardio, the metabolic benefits of this type of training last for 24-48 hours after completing your workout as your body must work harder to rebuild its oxygen stores.  This effect, commonly referred to as the afterburn effect or EPOC (post-exercise oxygen consumption) has a number of metabolic and athletic benefits that will improve your body composition as well as your gym performance! If you don't know where to start, there are a numb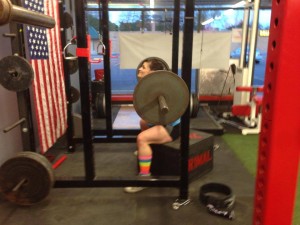 er of strength training programs to get you started on your journey to a leaner, stronger, healthier you!
If your current fitness program does not currently involve heavy resistance training at least 2-3 times a week, it is highly recommended that you start here before adding in cardio or other forms of exercise to accomplish your goals.  You will be amazed at the way your body transforms when you consistently hit the weights!
DISCLAIMER: We know that many of our followers love running and other forms of cardio and we firmly believe that you should regularly engage in a form of exercise that you truly enjoy! However, there may be times to evaluate whether your preferred form of activity supports your goals.
The Take Away Message
If you feel that you have a good handle on these four elements, there is absolutely nothing wrong with making a small change or two to see how your body responds.  We emphasize that it is usually best to change one thing at a time and give your body a chance to respond before changing another variable, however.  As you make adaptations to your plan, you will want to make sure you are listening to your body!  Pay attention to how you look and feel, how you are performing in the gym and your energy level any time you make a change.  Often times, just a very small change can lead to some great results, but if you change too many things at once you will never know what that missing part of the puzzle was!
Photo credit: Apolonia, hin255 of www.freedigitalphotos.net