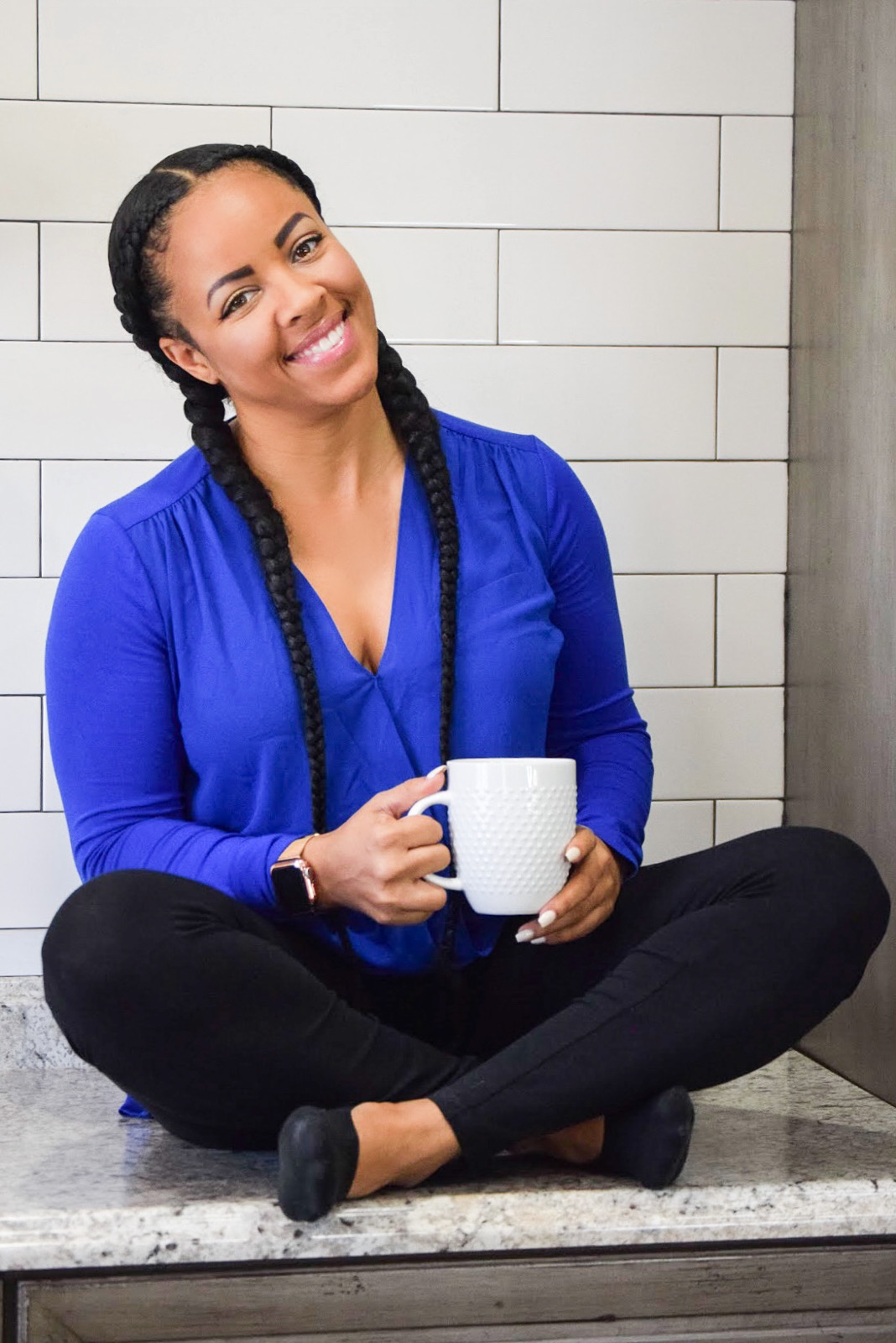 Heyyyy! I'm Kiki!
Trainer's trainer. Diet Rebel. Carb Queen.
I debunk industry lies, equip recovering diet addicts with the tools they need to reboot their metabolism, and provide fellow diet rebels the step-by-step strategies to eat, workout and BE the woman who finally crushes her fat loss goals… for good.

Get The Scoop On How EM2WL Works And How To Get Started
Use The Personal Calorie Calculator To Find Your TDEE
Get Answers About Your Metabolism Reset
What People Are Saying...
Eating more to weigh less is one of the greatest concepts to a healthy lifestyle and lean body. I can truly say that it has changed my outlook on food, and I now realize that food was never the enemy. I couldn't dare eat 1200 calories anymore and survive. Eating more "healthy foods" fuels my body during my workouts and gives me great energy. Eating more has also spiked my metabolism. My focus is no longer on a scale victory, but the way my body looks and how I feel is more important to me than some number that has no significant meaning. So just give this a try, and I'm sure that you wouldn't regret the outcome of this decision. My body is leaner and I LOVE it! ~ Kashonna Gordon
What People Are Saying....
You both have been such a great support during my fitness journey!! Eating more has been the catalyst to truly set my metabolism on fire!! It's so exciting to be eating 2K cals or more a day and still be losing fat! I never thought cutting cardio and increasing my lifting more often and lifting heavier weights was the key!! I am passing on the info whenever and wherever I can!! Thanks again!! :) ~Tracy H.
The more a woman ages, it's less likely that there's just "one" thing that will make everything magically fall into place when it comes to losing...
read more
Simplify Your Weight Loss Journey If you listen to the media, fat loss can sound pretty complicated.  High carb, low carb, nutrient timing,...
read more
Download The EM2WL Quick Start Guide
Take the first step to achieve the goals you have been wanting.