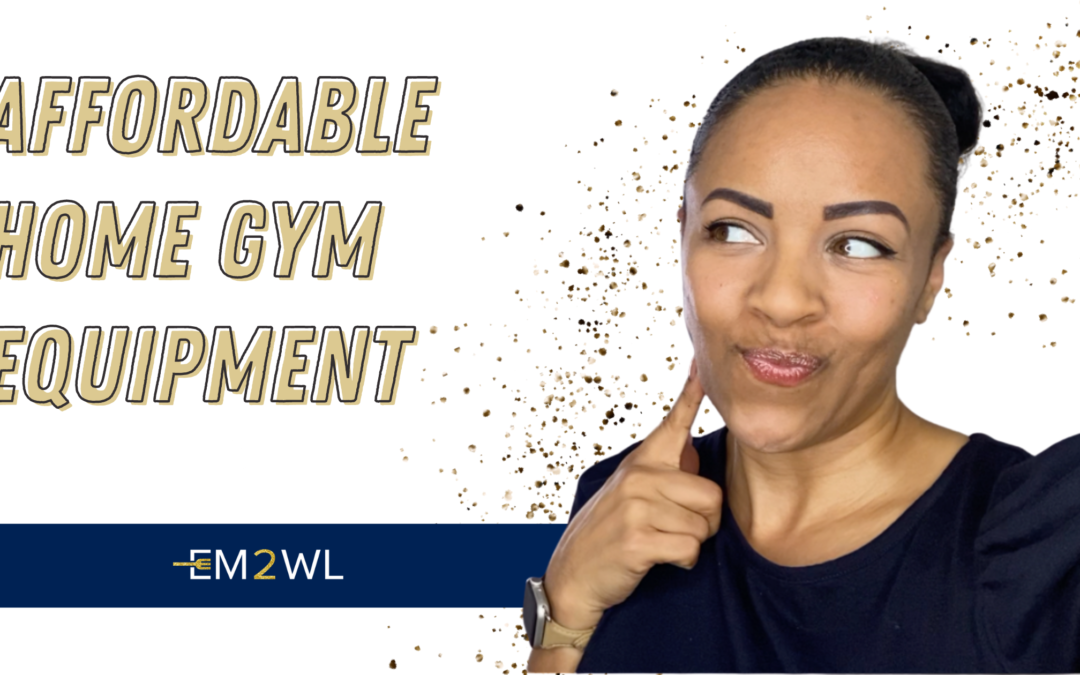 Are you looking for affordable home gym equipment recommendations? Look no further! In this video, I share my advice on affordable home gym equipment – all of which will not break the bank.
Affordable Home Gym Recommendations [That Will NOT Break the Bank]
So, today we are digging into home equipment recommendations for anyone who is considering investing in a home gym.
If you are in my workout app, you will know that one of the benefits is our office hours sessions, where I answer your questions one by one. Sometimes I come across questions that I love and want to share with all of you. This week's post is based on one of those questions. The question is…
What are your home gym recommendations?
When considering a home gym, I recommend asking yourself the following questions first:
"Am I going big, or am I going small?"
"Is this just a substitute for days that I can't get to the gym or something I plan to do long term?"
"Should I go all in and invest in it all at once or slowly chip away at it over time?
Unless you're rolling in the dough, most people decide to start collecting things one by one as they go.
If your goal is to create a place for those days where you can't get to the gym or only use your home gym for specific days in your split, then you would only need heavy enough equipment to make that work. If your goal is a Full Home Gym, I suggest adding on to your supply over time.
That is what I did, and others I know with a total gym did. They started semi-small with maybe a barbell, some dumbbells and then slowly increased. Then once you see that you like it and want to stick with it, you can start investing in things like power racks and more advanced equipment.
So now that we have a general overview, take the time to watch the video above for a more in-depth look into what it takes to start creating your home gym.
Products Listed In The Video:
US Weight Barbell Set: https://amzn.to/3HWv8tm
Adjustable Dumbbell Weights: https://amzn.to/36XPbL3n
Olympic Training Barbell Bar: https://amzn.to/3tUk0t2

Links
Download Your FREE Quick Start Guide
Sign Up For The FREE Women's Fat Loss Webinar
SUBSCRIBE To Our Youtube Channel