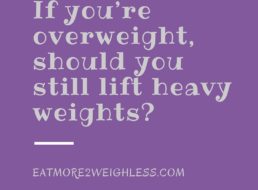 by EM2WL in Building Muscle, Fat Loss / Cutting, Q & A

A lot of people ask should an overweight person lift weights, or should they wait until they're smaller.  A common misconception is that the bigger you are, the more extreme measures you need to take (bigger calorie deficit, higher amounts of cardio, etc).  The thinking is that you should wait until you look like the […]

No Comments. Continue Reading...