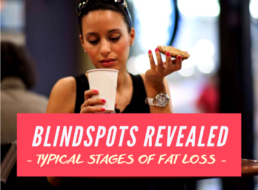 by Kelly - Team EM2WL in Consistency, Fat Loss / Cutting, Metabolism Reset

When dieters first discover Eat More 2 Weigh Less, it's usually after years of caloric restriction that has hindered fat loss efforts. It can take a little bit of research and trust, but eventually reality sets in that perpetually eating less is NOT the answer.    They buckle in, and after a full metabolism reset, […]

No Comments. Continue Reading...