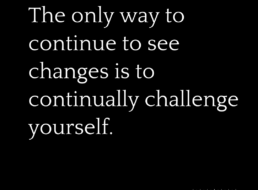 by EM2WL in Cardio, Fitness Cycles (Periodization), Troubleshooting, Videos

Plateau Prevention 101: Workouts When it comes to hitting plateaus along your journey, it's not a matter of "if," but "when." Knowing that plateaus will come should prevent you from the all-too-common mistake of trying to change too many things at once. This is difference between amateurs and pros. Pros know start small, tackling one […]

No Comments. Continue Reading...