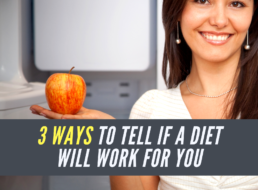 by EM2WL in Binge Eating, Consistency, Fat Loss / Cutting, LIVE Broadcasts

There are 3 ways to tell if a diet will work for you. During this time of year we are being bombarded with diet ads, and "New Year, New You" promises blare at us from every angle in the grocery checkout line.  As you're scouring the diet book aisle, or looking to hit "purchase" on […]

1 Comment. Continue Reading...