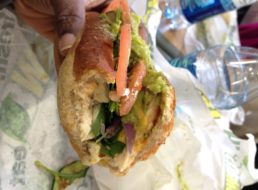 by Trish Adams in Reviews

My Saturdays start with my 8 year old daughter and I heading down to the garage to our home gym.  While I train, she constructs some sort of obstacle course out of whatever she can find.  As far as she is concerned, the wackier, the more awesome it is and I mean anything goes – box, bucket, umbrella, shovel, etc. […]

No Comments. Continue Reading...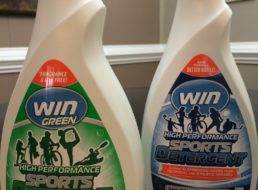 by EM2WL in Reviews

I recently came back from another extended vacation to the West Coast and — after picking up all of my accumulated mail from the time away (and crying over a few expired coupons/offers) — I was excited to see that my WIN Detergent samples had arrived while I was away! As a Fitfluential ambassador, […]

No Comments. Continue Reading...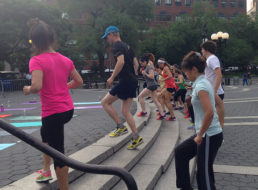 by Trish Adams in Reviews

The following post is sponsored by FitFluential LLC on behalf of Reebok. Last week I had the awesome opportunity to check out Summer in the Square, which offers a series of outdoor fitness classes and other free events held in NYC's beautiful Union Square park.  The park, best known for NYC's oldest Greenmarket,  is amazing with […]

No Comments. Continue Reading...