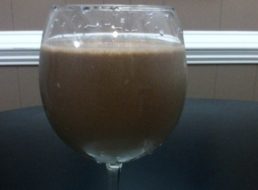 by EM2WL in Recipes, Shakes & Smoothies

Looking for a tasty way to increase your cals? Try a Protein Peanut Butter Cup Smoothie! One of the first questions we usually get from someone who has decided to increase calorie intake after years of eating 1200 cals, is "how in the world can  I eat that much?! " We even admit to having asked […]

1 Comment. Continue Reading...