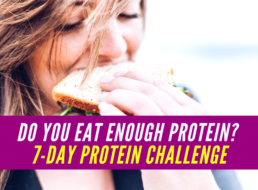 by EM2WL in Consistency, Nutrition, Protein

Ok. It's officially time to stop avoiding this one.  Yeah…I'm talking to YOU. You've tried just counting calories.  It didn't work for long.  Now you're stuck. You have taken your stab at high carb, low carb, paleo, weight watchers, intermittent fasting, clean eating, more cardio, less cardio, more lifting, no lifting…and that was just last […]

2 Comments. Continue Reading...