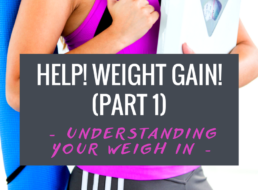 by Kelly - Team EM2WL in Diet Mentality, LIVE Broadcasts, Troubleshooting

For so many years we have been told that scale weight means "health" and your measure of success should come from the BMI chart. Over the past number of years it has been confirmed that the BMI chart is 100% outdated and should not be used to measure your health. But for millions of women, […]

No Comments. Continue Reading...