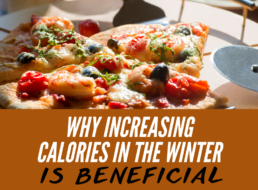 by Kelly - Team EM2WL in Building Muscle, Bulk, Maintenance

Increasing calories is an important aspect of building muscle. As we discussed in a previous blog post, you cannot build muscle and lose fat at the same time. So there should be a point in your year where the focus is on building muscle, and winter is usually a great time to do just that. […]

No Comments. Continue Reading...