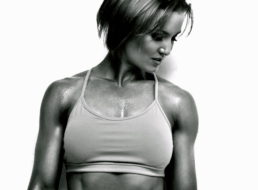 by Trish Adams in Former Fitness Competitors, Interviews/Guest Posts, Intuitive Eating, Nutrition, Self Acceptance

After following Dani for some time, I was so excited to finally have an opportunity to get into her head a bit deeper.  This figure competitor knows firsthand the dangers of disordered eating and helps her clients break the cycle and rebuild their relationship with food. EM2WL: Thanks again, Dani, for agreeing to be […]

No Comments. Continue Reading...