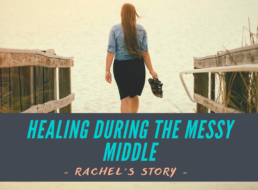 by Kelly - Team EM2WL in Chill Phase, Interviews/Guest Posts, Testimonials, The Journey, Uncategorized

Here at EM2WL we have talked in great length before about this lifestyle being a journey, not a race. We don't reach the end result in 21 days or 90 days, or even in a year. The path to breaking free from Diet Mentality begins with a single step forward. For CTDM Workshop Alum member […]

No Comments. Continue Reading...