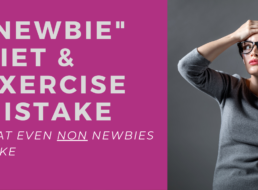 by EM2WL in Cut, Diet Mentality, Fitness Cycles (Periodization), Maintenance, Strength Training, Videos

When you suddenly stop losing weight, or results appear to be getting worse, it's flat out frustrating.  You can't help but wrack your brain (and pound the google pavement) searching for THE answer.  

2 Comments. Continue Reading...