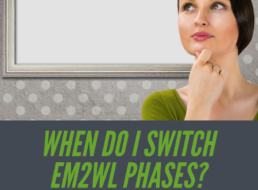 by Kelly - Team EM2WL in Bulk, Chill Phase, Cut, Maintenance, Phases, Reset, The Journey

This question we get asked the most by fam in our Online Community – "When can I switch phases?" It's a question most members don't want to hear the actual answer to. So before we dive into this post, consider what phase you are currently in, and whether you think you should be moving on […]

No Comments. Continue Reading...