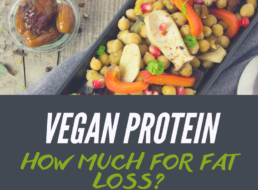 by Kelly - Team EM2WL in Building Muscle, Maintenance, Protein, Reset, TDEE/BMR

Vegan protein almost sounds like an oxymoron. Protein mainly comes from animals or dairy, two of the largest eliminations from a vegan diet. So it almost seems impossible to get the suggested 30% of protein in a day in order to maximize fat loss. Many EM2WL vegans may think that this exempts them from the […]

No Comments. Continue Reading...