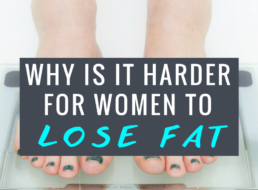 by EM2WL in Fat Loss / Cutting, LIVE Broadcasts, Troubleshooting

It's not your imagination. The female fat loss struggle is REAL. If you're anything like me, you've had at least one experience of spending an inordinate amount of time recruiting a male accountability partner ("hey let's do this diet together…please…please") – only to end up frustrated when he finally agrees, and seems to get ALL the results. Sure you start off strong, and have WAY more willpower, […]

No Comments. Continue Reading...