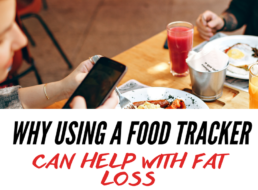 by Kelly - Team EM2WL in Increasing calories, Intuitive Eating, Maintenance, Nutrition, Reset, TDEE/BMR, Uncategorized

A food tracker can be a powerful weight loss tool. When used correctly, it can give you a ton of data about your eating patterns and caloric intakes. For many, tracking food can mean the difference between eating enough calories and eating the right kinds of calories. However, the ultimate goal for the majority of […]

1 Comment. Continue Reading...