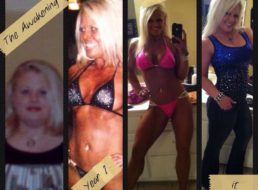 by Trish Adams in Cardio, Former Fitness Competitors, Interviews/Guest Posts, Testimonials

After working with a personal trainer for 2 years and competing in her first competition, Stephanie realized that under-eating and doing excessive cardio may not have been the best advice.  Now she has put competing on hold to focus on building healthy habits.    Five years ago I was going through many things in my life that most […]

No Comments. Continue Reading...