Our last blog post touched on five workout tips to prevent (or breakthrough!) the inevitable plateau. Today let's take a look at how our eating habits can also cause a plateau, and 3 ways to avoid derailing our progress.
3 things to focus on with your EATS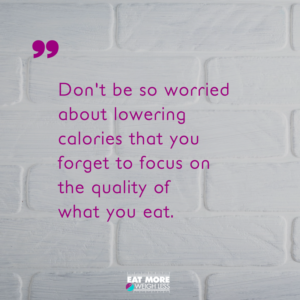 Just as when mapping out how to workout for plateau-prevention, your food focus breaks down to three main areas of focus: Load, Frequency, and Type.  Here's what to pay attention to for each area:
Load – This is how many calories you should eat. This varies person to person and no one should be in a blanket calorie range (uh hello 1200 calorie plans) By using our calculator, you can find out three different things, how many calories you need to maintain your weight (TDEE), how many calories for fat loss (Cut) and how many calories for muscle building (Bulk)
By knowing these numbers, you can cycle your intake around when you are on maintenance, when you are planning a cut and periods when you are building muscle.
Frequency – This is the amount of calories you eat, for whatever phase you are in, and when to change it up. Like our load, we need to change the amount of calories we eat at times to prevent a plateau from occuring. When in a fat loss phase, we should be taking a "diet break" (eating at TDEE) every 8-12 weeks for a period of 1-2 weeks. This will "remind" the body what maintenance is, so as we start to lose weight, our Cut amount doesn't become our Maintenance amount.
Type – I'll just say one word – Macros.
The type of food we eat does make a huge impact on our progress or our plateaus. Protein, Fat and Carbs are the most important ones to focus on to help make better quality food choices. If you are just starting out getting your macros into focus, plan on putting your protein goal front and center. Focus on one thing at a time and build up the habit, and this will set up your natural progression for better food quality.
By paying attention to these variables in our eating, we can stop a plateau from sending us down the rabbit hole and derailing any progress we might have had.