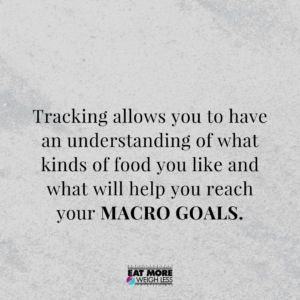 When used correctly, food tracking tools like MyFitnessPal, or Lose It can help you to reach your physique and/or performance goals (or troubleshoot why you aren't reaching them).  For EM2WL fam, these tools are also useful to ensure that  you're eating enough calories, and getting in enough of the micro/macronutrients that tend to left behind when dieting. But even the most "accurate" of these tools leaves room for a margin of error.
For many, this margin becomes the focus, rather than the original reason they began tracking: the overall trend/big picture.  Once focused on minutiae, tracking food can become a slippery slope, leading to obsession for so many people.  Ironically, overly-obsessing about the numbers actually makes success harder to achieve. 
Perfection when tracking can be hard to get away from. Getting wrapped up in the numbers can lead to an obsession with ALL numbers needing to be perfect. This includes numbers from your Fitbit, heart rate monitor, cardio machines, your body fat %, your scale number etc. ALL numbers are estimations and come with a large degree of variability, so learn how things work in the real world, rather than relying solely on how they should work on paper. It's not about you being perfect, it's about being consistent.
Use tracking tools responsibly, AND hit your goals  – #likeaboss
There are ways to track without being obsessive. Start by tracking what you are already eating for a 1-2 week period and change nothing. This let's you see whether you are maintaining, gaining or losing weight. Then a decision can be made for your next course of action. Tracking allows you to see any patterns that might be taking shape in your habits. This can include not eating breakfast or eating too much at a certain time of day.
When you know your baseline, check our online calculator to find your TDEE level. Then you can see if this number needs to be higher or lower than what you are currently consuming. If your number is lower than your TDEE, consider diving into a metabolism reset. If the number is higher than it should be, then your reduction in calories is lower than maybe you thought it should be. (More food FTW!!)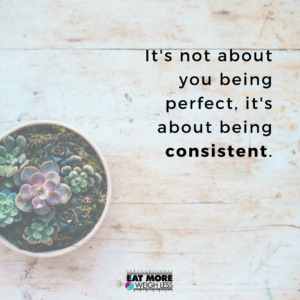 For most, this approach takes away a lot of the obsessive tracking tendencies. It's much easier to focus on the small changes needed to increase or decrease your caloric level, without getting obsessed by the numbers. Tracking allows you to have an understanding of what kinds of food you like and what will help you reach your macro goals.
Regardless of where you start, tracking can be a very powerful tool in your fat loss efforts. When used as a tool and not as a crutch, you will be able to move away from tracking all together and enjoy your life tracker free.
SaveSave