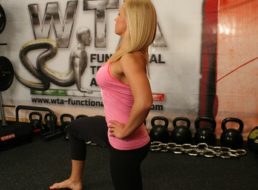 by Trish Adams in Consistency, Fat Loss / Cutting, Fitness Cycles (Periodization)

Those of us who understand the importance of having "seasons" (cycles/phases) in our journey, tend to spend fall and winter focusing on building muscle size and strength.  In fact, it's very common to align your training phases with the actual seasons, taking advantage of the cover up in the colder months and then leaning out for the summer.  […]

6 Comments. Continue Reading...