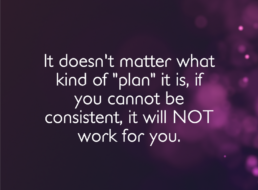 by Kelly - Team EM2WL in Consistency, Fat Loss / Cutting

Consistency is critical when it comes to achieving your fat loss goals. There are four main places where people have the hardest time being consistent – Eating, Exercise, Planning and Patience. All of these relate easily to and work best in conjunction with each other for maximizing your fat loss efforts. Maybe you have no problems […]

No Comments. Continue Reading...