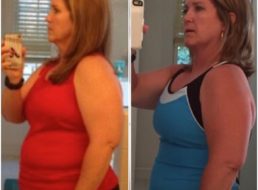 by in Consistency, Fat Loss / Cutting, Motivation, Strength Training, The Journey

An update to My Journey (so far)… I ended last with finishing up the EM2WL Beginner Strength Training Manual for 12 weeks and prior to that, I did Cathe's Muscle Max for 6 weeks.  I started (seriously) on 1/1/15.  At the end of both programs, I had lost 10 lbs and 10.5 inches total. I […]

No Comments. Continue Reading...