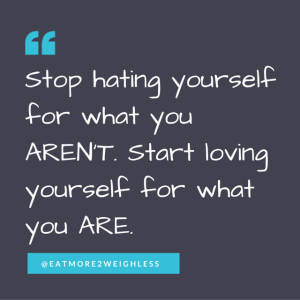 It's just over a year since I started following the EM2WL philosophy with a journal titled "Hoping this is the best decision I have ever made" At the time I knew I needed different approach to losing weight, my low cal, high cardio was not getting me anywhere, I grew frustrated with the lack of any real progress.
I think it is important to understand what my relationship with food and exercise was like for several years prior. It all went downhill when I developed an underactive thyroid, sadly this went undiagnosed for at least 3 years. In that time appetite decreased, yet my weight kept creeping up. How does that happen? I was perplexed that my food consumption was at an all time low, tiredness only got worse as I forced myself to exercise because I didn't want to be seen as the "fat, lazy person." I lost very little weight and I thought to myself no the wonder people give up trying to lose weight if it's this bloody hard! No wonder. Eventually I was diagnosed with an underactive thyroid,  on the correct medication the weight fell off, as food and activity level remained the same.
By this time though, the damage had been done. My relationship with food and how much I could eat, and the amount of exercise needed was skewed, and I felt unable to correct it. Sadly, this led to a diagnosis of anorexia, periods stopped, I had sores on my body, constantly cold, tired but still managed to clock up several hours of exercise.  Gaining weight became an immense fear. I liked the control aspect of it, finally something I was good at. I did attend an eating disorder clinic but it just made me worse, they constantly weighed you and as I would never let the 'scale win.'  I deteriorated. I left to work through it in my own time. I found traveling really helped, but each time I came back my resolve weakened.  In 2012 my periods finally returned after a 5 year absence.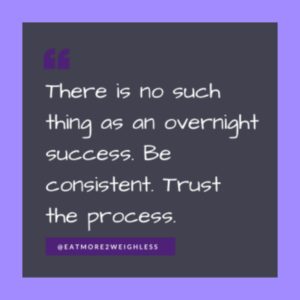 Then the big binge happened, my willpower completely broke and went to the other extreme. Binges that went on for about 3 months. In that time, I went up to my highest weight ever 83kg  a more than doubling of my anorexic weight. It was horrific. How could I let myself get to this state? Since then I've been trying to get myself to a more acceptable weight. Insanity, calorie restriction, insanity, cut calories, 1600, 1400, 1200… Some initial weight loss happened, but would stall quite early after slashing calories, so I'd cut again. Different workout programmes, same results. I'd binge regularly but always managed to blame this or that but never address the true reason behind those binges – lack of calories.
Then I remember the morning I was reading a forum on my way to Uni and someone's response to  someone who was struggling to  lose weight mooted the idea that the person wasn't eating enough and a link to My Fitness Pal and post in relation to EM2WL and an analogy using a flat mobile phone battery. A light bulb moment for me. I then researched further, and read loads on the EM2WL website. Could this be the answer, just as I was about to slash another 200 cals? Really? Other people maybe able to eat that amount, but me? What if I'm the odd one? What if I gain a heap of weight and the process doesn't work? I eventually decided that doing something totally different to what I had done unsuccessfully in past was the answer. I reckoned if I continued on the same path then I'd be in exactly the same position as I was now as it had been for years previous. This change of direction offered hope, it just needed time, I mentally prepared myself for  what lay ahead, this might get worse before it gets better but it would be worth it, if it turned out like what I had read on the forum. I had no timescale but knew I had wasted  years on the slash and burn approach that it was only right that I gave this method the same amount of time.
And so began the reset.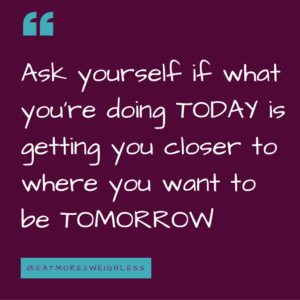 I didn't start my journal till June but started the reset process in May. That first month I stayed off the scales as I increased my calories to match my UP band over (1,000 cals increase) Emotions really swung from day to day. From hesitation and nervousness to one of hope, enjoyment, positivity, not feeling deprived. I switched from 5/6 cardio days a week to 3 days of lifting following NROLFW, that was a huge change for me and took me a while to adapt. My main focus was the years ahead, convinced I wasn't going to be stuck in the same hamster wheel I had taken residence in for several years. This was sustainable, but I knew I had to deal with the bad before I could reap the benefits. Short term pain for long term gain. I just knew I had to ride out that particular part of the journey and go with the flow, accept that not much was going change at the start, and when the time came those changes would happen very slowly.
The support on the forum has been a key part of my success, especially from Anitra – my rock – from day one offering support, encouragement and nudging me in the right direction. Surround yourself with like minded people who have similar goals will always help  you on your journey. Don't think I could have managed this process by going alone, the concept of eating more will be alien to many of us and so easy to talk yourself out of it without the support from others.
I reset for 7 months, had planned on longer but it felt right to start a cut. EM2WL suggests a minimum of 12 weeks for reset but the longer the better really. Be realistic, 12 weeks is not going to be long enough if you have a history of restriction/severe restriction. I just enjoyed eating more after years of deprivation, I was in no rush to start a cut. When I did, I started with a 10% cut.  Now, that may not seem like much but believe me you miss every one of those calories (that's when you know the reset has been a success).  I cut for 6 weeks, then went back to TDEE for a week. That's the key to this whole process: to keep the metabolism on fire.
Consistency over time = results!Three cut cycles resulted in a loss of 6kg (13.2 pounds). Cut cycles 4 & 5 have not necessarily seen a change in the number on the scale, but it's important to remember that changes won't always be reflected in the number on the scale. I recently decided to have a full month of eating at TDEE to give my body a break from being at a deficit, and hoped to put on some muscle during this time as well as  preparing myself for another cut.  When I resumed with a 10% cut, the scale started moving again. Diet breaks are so important, don't be afraid to take them.  With hindsight I should have taken an extended diet break sooner. Current total weight loss now stands at 7.6kg (16.7 pounds)! I have lost inches all over. Being consistent with food – hitting those macros and lifting regularly will get results over time. I'm a "work in progress" with the fundamental aspects in place I will get to where I want to be and I'm enjoying the process!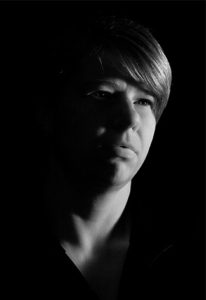 So a year later, I look back and I'm thinking this IS the best decision I have ever made. Changes are happening that are sustainable.  I don't feel deprived (well 10% cuts suck), I haven't binged, and I have the freedom to eat what I want. I don't feel guilty about going out for meals with family/ friends. I'm not treading the same old path and getting the same old results, the yo yo of losing weight and finding it again plus more all whilst eating very little. I'm learning more about my body as time goes by, what works, what doesn't and that's has only happened by slowing the whole process down and not looking for quick fixes with multiple changes at once. I hope that if anyone identifies with any aspect of my eating/exercise history then this will give them hope that they can make a successful change like me.
West (EM2WL Forums)