To follow Nicole's journey from the beginning: part 1,  2,  3, 4
Just had to share this update with you all….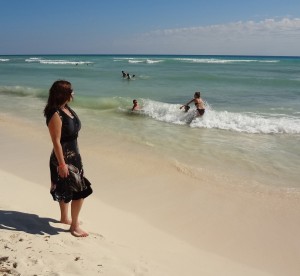 First, a little note: I am now into my 7th month of EM2WL and my refeed.  It's been a very bumpy process with multiple NSV's along the way as you know and I have come to expect that it will be approximately next spring before I will have healed my metabolism completely and be able to start a successful cut process.  Cut so far has only maintained and I'm bouncing around the same few pounds (still incredible considering that I'm eating at least a 1000 more cals a day than I used to) so I've decided to do a bulk this winter.  I plan to start at the end of this month along with Cathe Friedrich's STS program and continue to refeed my body, build muscle and work on my metabolism.  I will do the pyramid (1,2,3,2,1) and will not cut again until Meso 1 at the end…at least that is the plan.  That should put me in cut just before spring with nearly a year of metabolism repair.  (You might be a little overwhelmed by the fact that I seem to need so long to heal – I had to come to terms with it myself after weeks of fighting it – but remember, I came from a severe diet/exercise history…it is going to take time to FULLY repair the damage)
Now, that being said…I wanted to share the most recent victory with you that proves my metabolism is healing because it was such an awesome thing to me.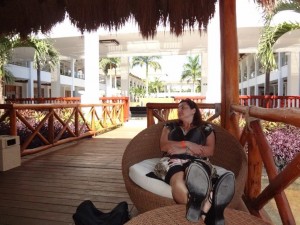 I just got back from an 8 day vacation in Mexico. Previous vacations have always ended in my gaining at least 5 – 7lbs. No exception…and always while eating very little, exercising like crazy and basically not being able to fully enjoy my vacation the way it was intended. Needless to say, I was freaking out that I would put on more weight and I still hadn't lost the reset weight and it took some time for me to come to terms with that so that I could enjoy my vacation. But, this year was different.
I weighed myself before I left. Then I went and completely relaxed and enjoyed my vacation. I did not go to the resort gym, or try to swim off cals or walk off cals. I just did what I wanted, rested when I wanted, enjoyed my excursions and relaxed. And I ATE. A LOT. I didn't watch macros, or worry about how many cals were in those 3 desserts I just ate in one sitting followed by a margarita or two. I didn't worry about fried foods or breads or sauces or the fact that I just had a hotdog and tortilla chips for a snack…
I just ate what I wanted. I was so incredibly full every day that by the time I got home I couldn't hardly imagine eating another bite. Of course, I still woke up starving the next morning, but whatever…lol.
Here's the greatest part. I weighed myself when I got back…and I didn't gain an ounce. I weigh EXACTLY the same as I did when I left. My body dealt with all those extra cals, regulated my eating naturally enough and my energy that it all balanced out perfectly in the end! This is proof that my metabolism is truly, and wonderfully healing to a natural, healthy state. And that is beyond awesome to me. I may not be losing any weight yet, but I knew going into this process that it would likely take me months of refeeding and building up my metabolism before a cut would work for me (even if I hoped otherwise) and I am thrilled with every milestone I achieve in this journey. For me, this is a big one.
If you are like me, coming from a severe diet/exercise history, take your time and refeed your body. Watch for the milestones. You may need months of healing before you will see success at cut (which sucks-believe me, I know, but it may be necessary)…Just remember to celebrate the NSV milestones along the way because those are just as important and just as awesome.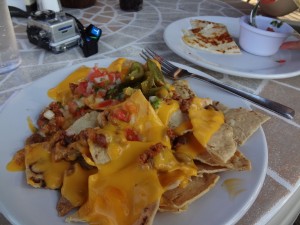 Have an EM2WL transformation to share? Willing to let us tag along on your journey? We'd love to see it! Be featured on our Transformation/Journey page by submitting your story to Success@EM2WL.com