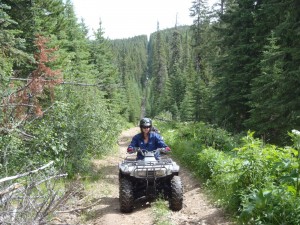 Update: Nicole – Metabolic Reset: week 3
Catch the beginning of Nicole's Journey here
Hi Lucia/Kiki,
Just thought I'd send in a quick update on my metabolic reset progress:
I'm just starting week 3 of my metabolic reset. My bloat is finally gone, my weight seems to have temporarily stabilized at a one pound gain since starting the reset (for a total of 5 lbs).  My jeans fit more comfortably again (I was unable to wear them 2 weeks ago if I wanted to also breath), and on top of it all, I am STARVING all the time!! I really understand now when people say it's like they woke up a monster!
I'm so excited though because these are exactly the types of symptoms I've been waiting for these past 10 weeks since starting to up calories! That's a long wait, but now I can see some awesome signs that I'm waking up that metabolism! Whoo-hoo!!