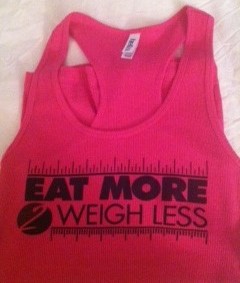 Soooo….you guys have all been harrassing asking SO nicely about how to score some cool new EM2WL gear, that you've seen us sporting in the newest vids. We did a test run on some tanks, and based on the feedback from y'all so far, things are looking good. So now, as usual, we are coming to to the fam for assistance.
We wanna know:
What types of shirts would you like to see offered? Tanks? Tees? Fitted? Loose?
What colors? Obviously we are girly girls who love pink, but what about y'all?
Any guys out there that would want tees, too? What are your style preferences?
Is there any gear other than tees that you'd like made available?
What about "slogans (i.e. "take your life back…one meal at a time")?
Our First Giveway!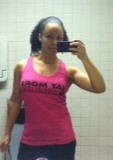 We would love to hear your ideas! We are particularly anticipating some good slogan suggestions, which leads us to our VERY FIRST GIVEAWAY!! We are so excited (yes, we said first, as in there will be more!) So, here are the details:
From now, until Wednesday of next week, we will be taking ideas for new slogans for EM2WL gear.
The Prize:
A free shirt, of course! Be the first to get gear with YOUR slogan. You pick the color, style, and fit (we'll have detailed info for the winner). You can also choose to have the just the logo, as we have on ours (if, for some odd reason you don't want your own slogan on your shirt, lol)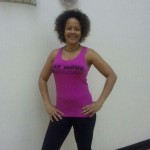 To Enter:
Leave your slogan ideas via the comment section here, Facebook, Twitter, or on the Forums, but final voting will be tallied via the Poll on the forums. We will keep track of all ideas given, in the Contest section of the forum where everyone can vote on them. The slogan with the highest rating, WINS! (Poll will open after at least two ideas have been given, and will close at the designated end time)
;
The Rules:
Tell us a slogan that you think embodies the EM2WL fam who will be wearing the shirts
The slogan cannot be trademarked by another company.
Enter as many times as you like, as long as it's a different slogan every time.
Only vote for yourself once per idea.
Be creative, but not profane, we wanna be able to rock these tees in front of our kids, grandma, pastor, etc.
Make sure you tell others to VOTE. It doesn't matter how good your idea is, if no one votes for it!
Contest ends 11:59PM EST, July 25, 2012
Slogan entries have ended, but please head over to the forum and vote for your fave up until the deadline!