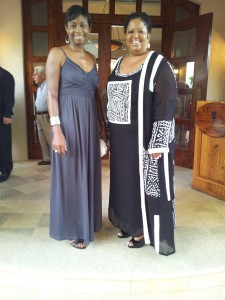 As I sit here beside the ocean in Bermuda tears fill my eyes, almost 9 months ago I had reached my end at 320lbs. I knew I had to start somewhere so I started to educate myself on food, exercise, weight loss, and my body. I reached out to Lucia my good friend from Florida who told me eating 1500 calories was starving myself. Years ago it worked but I gained it back double.
The more I read the info on EM2WL I realized I had been doing it all wrong. As I reached the first 40lb weight loss I began increasing my walking. I love to get outside so I started doing 2 miles a day then increased to 6.5 miles. After I watched Kiki's YouTube message on cardio I realized I was becoming a cardio crackhead. For the last few weeks I have increased the strength training using an app on my phone called virtuogym.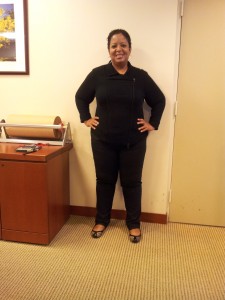 I noticed my pants getting too big but for months the scale would not move… Now, I'm 60lbs lighter I enjoy and love the changes I am making. I sent my son a picture of me and he could not believe it was me… "dats my momma?
I even drove to buy the protein bars from Lisa's Six Pack Nutrition Shack on my visit to Florida and carried them on the plane back to Bermuda.
You have to begin this journey wanting it for yourself. I have had so much support along the way. My spiritual and physical life has changed; I can do squats without my knees locking, and I am up for the challenge to lose more weight building muscle while losing fat.
Have an EM2WL transformation to share? Willing to let us tag along on your journey? We'd love to see it! Be featured on our Transformation/Journey page by submitting your story to Success@EM2WL.com