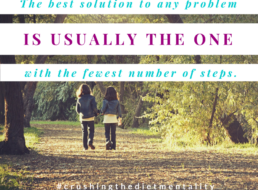 by EM2WL in Consistency, Diet Mentality

Article by: Ichel, of Team EM2WL Let's face it. We all think we're special snowflakes. That certain rules only apply to others. That particular thing doesn't matter if I do it or not. Yes, it might be how others got results but I'm different because… They are called blind spots because we can't see them. It's not […]

No Comments. Continue Reading...