Hi everyone! I'm Mrs Mofasa and here is my story.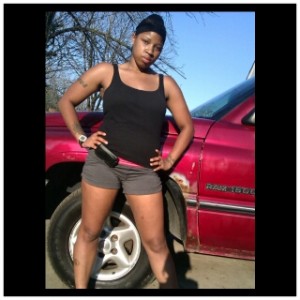 I started EM2WL in March. I jumped right into it cause for one, I loved the name of the group. Eat more, why not? Weigh less. Oh yeah! The first two months I was trying to get the hang of everything going from the crazy 1200 cal diet my doc gave me to my BMR. I loved it, but I was gaining weight back. I knew why – cause for 6 months I ate 1200 cals, worst mistake of my life. I should have went to a nutritionist instead of my fam doc. I'm just so blessed that I found this group, it changed my life.
I did get upset when I gained those pounds I worked so hard to get off, but this is worth sticking to. It's been 7 months since starting EM2WL and I love it. I can't believe I survived off 1200 cals. I'm never going back there again! As of now I'm 157.4, the lowest I been since I started my journey last year in September. I was 202lbs. Now I have 7.4 lbs til my goal weight and my cal intake just keeps increasing! (I eat over 2000 cals a day!) Yes, I love that! Also, I use to burn over 1000 cals a day tryna lose weight, but I realize I only can burn no more than 600 cals a day and still lose weight — which is not a problem at all 60 mins a day of exercising and I'm done. I'm a wife and mother of two children. When I was eating at 1200 calories, plus doing high burns, I didn't have that much energy to keep up with my family. I was tired most of the time. Now that I eat more – and most of the time have low calorie burns – I have so much energy because I realized I need to have more fuel (food) in order for my body to function properly.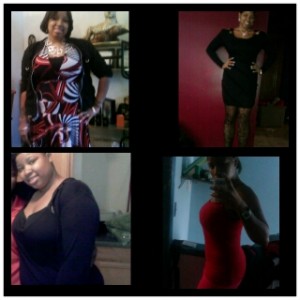 I weigh in every month and every month I'm pleased to say I lose something, which I'm happy with. Anything lost is a greatly appreciated loss. Slow and steady wins the race. I used to give myself time limits like, "I'm going to lose this much by this time"- not no more cause I realize my body gonna work how it works! We go through so many changes that there is no need to set a limit when this is a lifetime journey!
OK I'm gonna stop rambling, but I can go on! I really just wanna say Thanks to Lucia and Kiki! You both are life changers! Cheers to eat more 2 weigh less!
Have an EM2WL transformation to share? Willing to let us tag along on your journey? We'd love to see it! Be featured on our Transformation/Journey page by submitting your story to Success@EM2WL.com