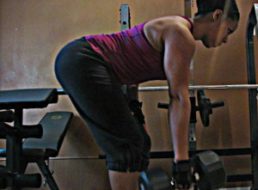 by EM2WL in Building Muscle, Fat Loss / Cutting, Fitness Cycles (Periodization), Increasing calories

Q: I've heard you talk a lot about you being in different "phases."  Can you describe your "Fitness Cycles" or "Bulk Cut Cycles?" A:  My fitness cycles are basically: Phase 1: *"Bulk/Build* – When you hear us mention "bulking," we are referring to this phase of the bulk cut cycle.  This is when I eat […]

1 Comment. Continue Reading...
by EM2WL in Increasing calories, TDEE/BMR

Excerpts from the Starter Kit What is BMR? Your basal metabolic rate, or BMR, is the minimum calorific requirement needed to sustain life in a resting individual. It can be looked at as being the amount of energy (measured in calories) expended by the body to remain in bed all day! What is TDEE? TDEE […]

No Comments. Continue Reading...