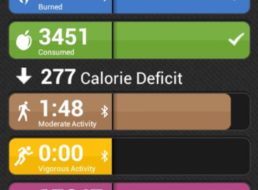 by in Increasing calories, Metabolism Reset

So… You've been doing some reading and have come to the conclusion that you have been under-eating, over exercising, and your metabolism is now suffering.  You may have also decided that you need to do a metabolic reset in order to get your metabolism back up and running where it should be.  Now what? The […]

3 Comments. Continue Reading...