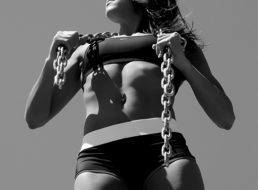 by EM2WL in LIVE Broadcasts, Self Acceptance, Videos

Fitspo – Fitness Inspiration. Typically found in motivational quips, pics, or tips on how to look like a fitness model that are often found on the internet, magazines, books, DVD covers, Instagram, Pinterest, etc.  Many of us are holding ourselves, and our physiques, to completely unrealistic expectations.  The obvious "self-love" response is that we honestly shouldn't […]

No Comments. Continue Reading...