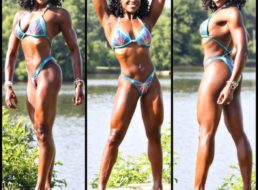 by EM2WL in Binge Eating, Current Fitness Competitors, Interviews/Guest Posts

Thanks so much for agreeing to this!  I saw that you just finished a powerlifting competition, can you tell us how you did? I did my first WNPF (World Natural Powerlifting Federal) national meet on Sunday, September 6th.  After four weeks of training specifically for this event, I ended up coming in first in my […]

No Comments. Continue Reading...