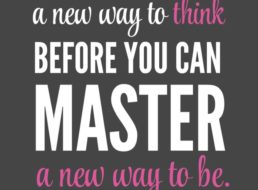 by EM2WL in Consistency, Diet Mentality, Fat Loss / Cutting

The latest word on the street is that now a whopping 92% of people do NOT accomplish the goals (read: resolutions) that they set in Jan. I've been quoting 85% (the last touted statistic) for years, but now it's really time to stand up and take notice. Let me restate that in case there's any misunderstanding: […]

2 Comments. Continue Reading...