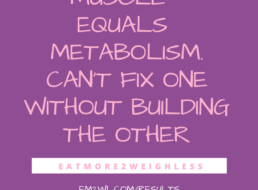 by EM2WL in Building Muscle, LIVE Broadcasts, Metabolism Reset

If you've dieted in the past or are currently dieting, you may have experienced (or heard recently about) metabolic issues.  Headlines, infomercials, and even your fave fitspo are doling out method after method for how to "fix" the damage done to your metabolism. We hunt for the best foods, drinks, supplements, workouts, and "bulletproof" ways to […]

No Comments. Continue Reading...