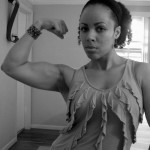 by EM2WL in Building Muscle, Cardio, Fat Loss / Cutting, Fitness Cycles (Periodization), Increasing calories

  Q: How many weeks should you cut or bulk?  I'm so confused as to how low and high I should go. How do I figure it out? I still have a lot of body fat on my thighs that I need to get rid of. I want to build my upper body but think […]

5 Comments. Continue Reading...