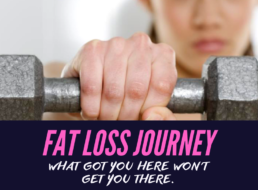 by Kelly - Team EM2WL in Diet Mentality, Fat Loss / Cutting

One of the many problems dieters encounter in their fat loss journey, is they will not pivot and make a change if something is not working. So often a dieter will hold on to whatever worked in the past as the end all, be all to get their results. And they will keep going back […]

No Comments. Continue Reading...