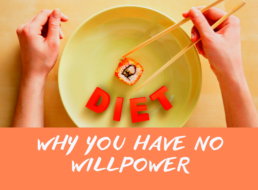 by Kelly - Team EM2WL in Consistency, Diet Mentality

From the beginning of time, diet companies have made us feel like our willpower is what will allow us to succeed. If we fail, it is not the diets fault – it's our willpower.  If we just concentrate harder, stop cheating and don't allow for derailments, then we can easily stick to the plan and […]

No Comments. Continue Reading...