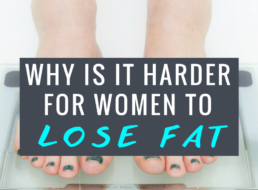 by Kelly - Team EM2WL in Building Muscle, Diet Mentality

It's not your imagination.  Women have fat loss struggles that seem to elude their male counterparts. Many of us have been known start to the "hey let's do this diet together" – only to end up frustrated when we plateau and they…don't.  Of course this is an oversimplification of gender (not all men lose fat super easily — […]

No Comments. Continue Reading...