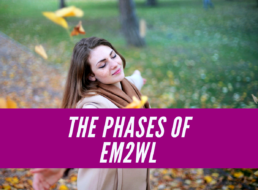 by Kelly - Team EM2WL in Bulk, Chill Phase, Cut, Maintenance, Phases, Reset

When it comes to changing your dieting mindset and embracing the EM2WL lifestyle, the first step is recognizing that there are several different phases to this journey – just as there are phases in other areas of your life.  Each phase has it's specific purpose and unique benefits, but your success for each one depends […]

No Comments. Continue Reading...