Who is Kiki?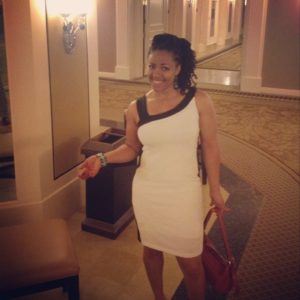 I was born and raised in a suburb of Chicago, IL until the age of ten.  From the first hospitalization at age five to my last surgery at 25, and all visits in between,  I'd been no stranger to initials such as ER, IV, MRI, CAT and Rx.  From words like "epilepsy" that I didn't understand as a toddler ("genius spells" was the "official" diagnosis, given to my five year old self) to simpler words that eventually rocked my adult world, like "infertile," I've dealt with quite a few obstacles in my path.
We moved around quite a bit as a family, and eventually landed in VA where I met my high school sweetheart, and best friend, whom I later married.  My high school years, outwardly, did not differ from that of my peers, with the exception of the continued relationship with doctors, pharmacies, and the Emergency Room.  I did the best I could to "keep up appearances" until Senior year, when the pressure of it all led to one ER visit, in particular, that changed my outlook on life.  I was determined from then on that I'd try to live whatever life I had, however long it may be, the best that I could.
To start, I tossed every medication that was left on my dresser when I was released from the hospital.  It was a bold move, but one that I would never regret.  I had made a determination that since the doctors could not "fix" me, then I'd have to take it on myself.  At only 17 years old, I hadn't the slightest idea of what that meant, other than not wanting to be chained to numerous orange bottles with white caps.  Though only a child, I knew that I had what mattered to me the most, my family and my God.  My mother had always been into natural/homeopathic remedies, so my health quest began with her.  Eventually, I discovered my own love of research and things took off from there.  By no means did I ever "cure" myself, as there is no cure, but I came across many things that have improved my quality of life, and have not been back on the medication since.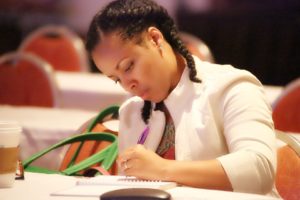 Loving the legwork, one inquiry would always lead to another, as I became completely engrossed in all things concerning health.  After enough probing, I ultimately stumbled upon info concerning weight loss.  The info was timely as, by then (2001), I'd gotten married, become a homemaker, and packed on the pounds.  I'd already done the crash diets a few times for major events, but I was noticing that the weight took longer to come off each time, yet came back even faster.  Frustrated, and already living at the library, my research took on a whole new meaning.  With the discovery of internet, and inter-library loans, I lived and breathed the things that I was finding out.  As usual with deep scrutiny, I was discovering information that was NOT making it into the books, magazines, TV shows, etc., that were in the mainstream.
After several years of simply gathering the knowledge, I decided to once again take the plunge and become my own test subject.  By then, I'd already decided that this was something I wanted to spend the rest of my life doing.  I also decided then that I needed to be more official in my research, becoming a Certified Fitness Trainer and Strength Coach (specializing in Eating Disorders), in order to help others.  The deeper that I searched, the more that I saw that the information was out there, and that there were other people who had gotten results.   It took a bit of time, and tweaking along the way,  but as I began to see the reality of what this research meant, I wanted the world to know.  Since then, those that have been brave enough to take the plunge are finding out for themselves, what I, and those before me have found and discovered.
The EM2WL family is so brave, amazing, and supportive, that I am humbled to hope that any research (past and present), or services that I can offer, will help as many people as possible to reach/exceed their goals.